As a partner, we advise you to communicate as much as possible to your patients about Wheeleo®. On this page, you will find all the material you need to present our solution in the best possible way and support your patients through this change and innovation.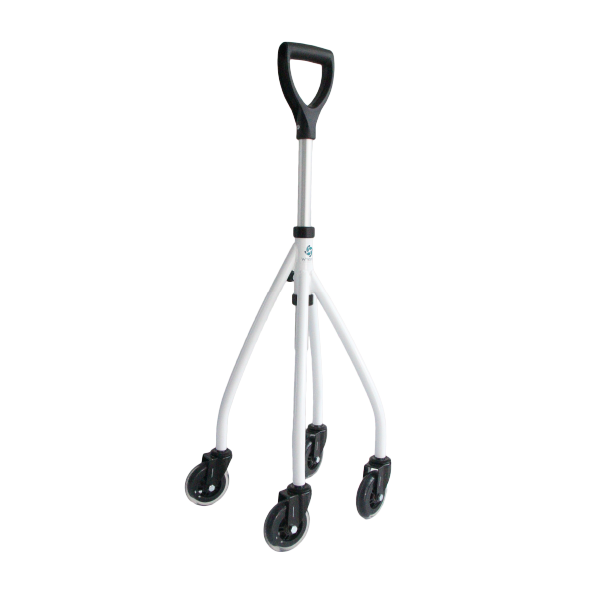 TELL YOUR PATIENTS AND PARTNERS ABOUT WHEELEO®
Give your teams all the arguments in favour of Wheeleo® so that they can give them to your patients and prospects.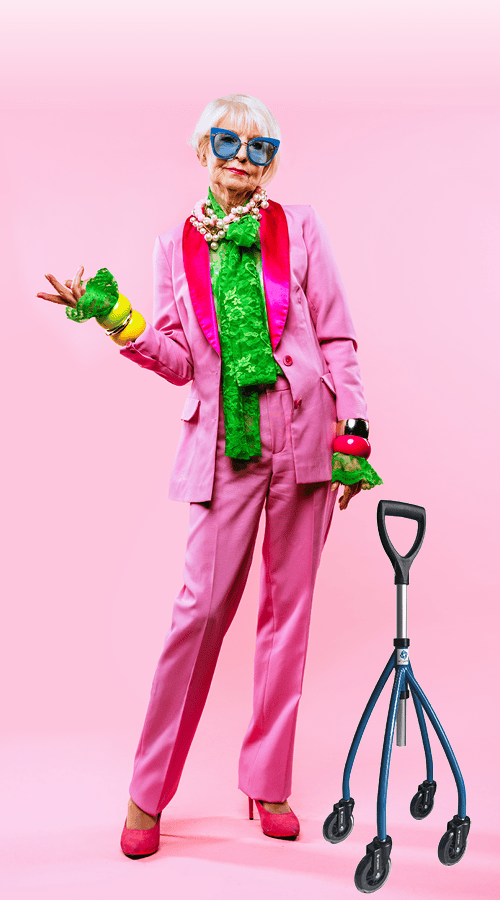 E-MAIL TEXTS
Send one or more e-mails to your patients and partners to tell them about Wheeleo®. Below is a sample e-mail with a video explaining our innovation. You can copy/paste it and adapt it if you wish.
SMS & WHATSAPP
Share this image with your patients from your smartphone to explain how to test Wheeleo®. You can also copy and paste this text into the image.
"Test our new innovation: Wheeleo®".
5 GOLDEN ARGUMENTS

Download the pitch to explain to your patients the strengths and advantages of Wheeleo® compared with other walking aids.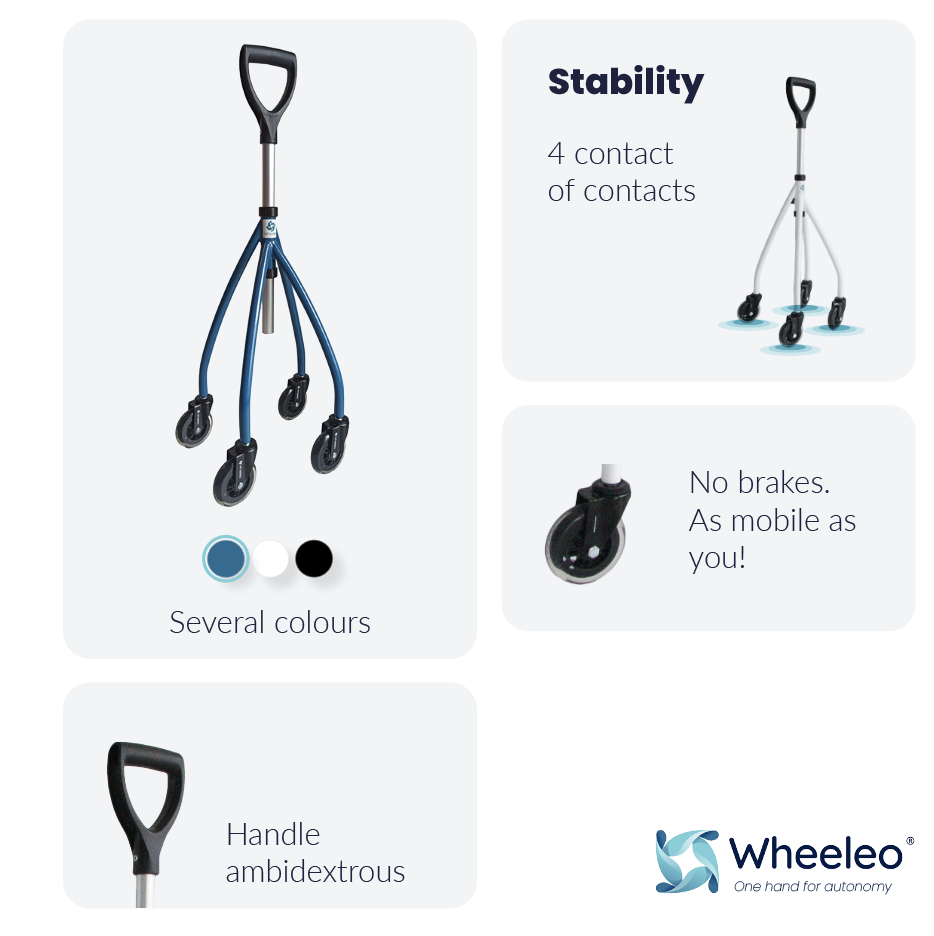 Story and social networks
FACEBOOK, INSTAGRAM POSTS AND STORIES
If you want to keep your patients informed via social networks, use the elements below.

Download the post or story format.
VIDEOS, PHOTOS & WEB DESCRIPTION

If you want to inform your patients via your digital signage solutions, use the elements below. Download the videos & photos. Find also a short and complete description of the Wheeleo® for your e-shop.

WHEELEO® LOGO
Find below our logo in High Definition and Low Definition.
FLYERS & INSTRUCTIONS FOR USE

Find all the marketing documentation about the Wheeleo® to share with your patients or to activate on your website.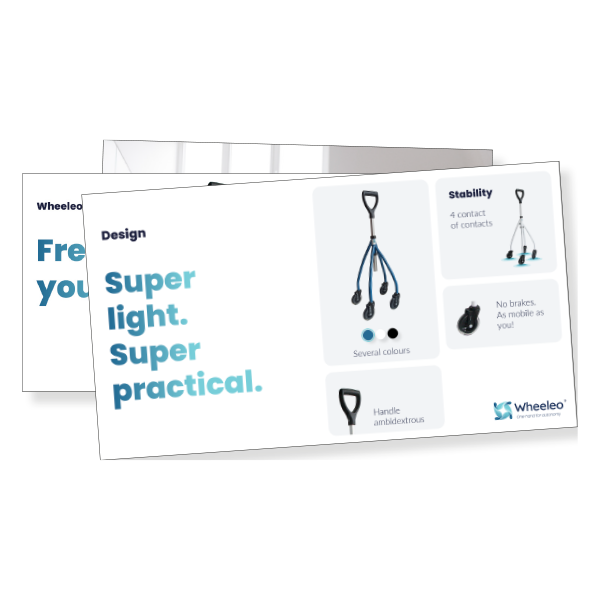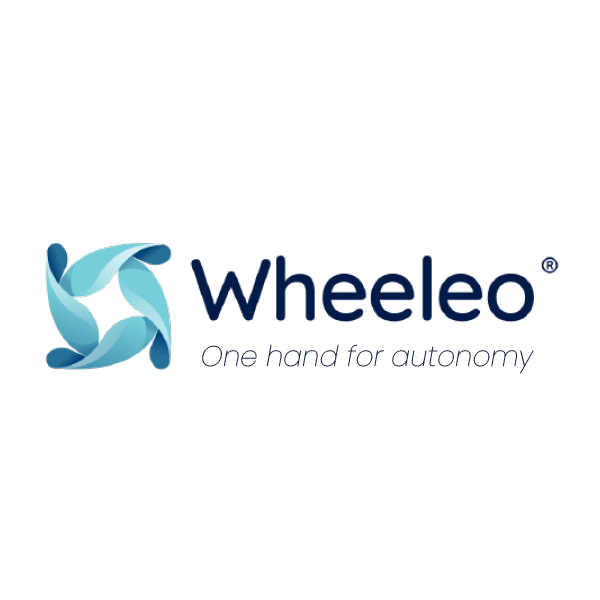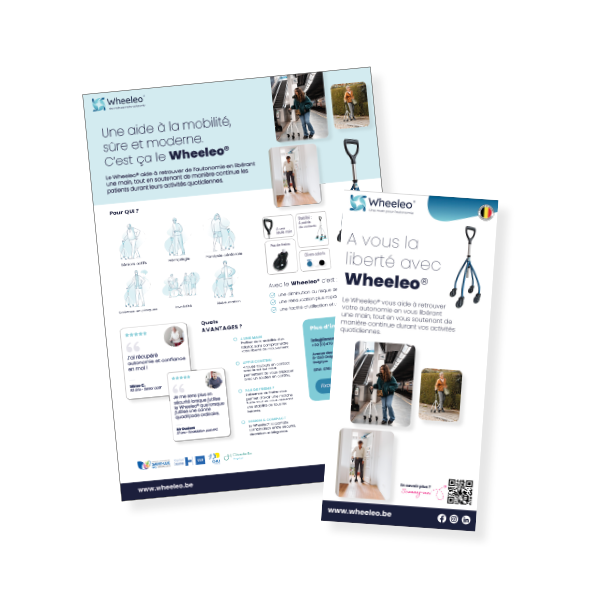 Your Wheeleo® team is always available if you need help.
You can contact our team via our website or write to us at info@innorehab.be.
You'll also find a wealth of information in our FAQ section.
Call on our product specialist : GEOFFROY, physiotherapist and founder of Wheeleo®.
BUSINESS & MARKETING SPECIALIST
Call on our trade expert: PIERRE, business & marketing specialist about Wheeleo®.